Jaime Battiste
Your Liberal Candidate For
Sydney–Victoria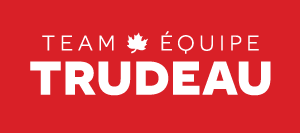 Commit to Vote
Add your name now to show your support for Jaime Battiste in Sydney–Victoria.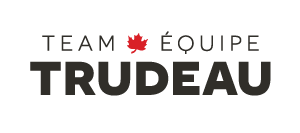 A champion for a better future in

Sydney–Victoria
Jaime Battiste (pronounced: hi-may) has held positions as a Professor, Senior Advisor, Citizenship Coordinator, and as a Regional Chief for the Assembly of First Nations, before being elected to the House of Commons in 2019, representing Sydney—Victoria. He graduated from Schulich School of Law at Dalhousie University in 2004.
Jaime's volunteer work over the years involves athletics, youth advocacy, community events, and advocacy for the Mi'kmaq Nation. Jaime is a member of the Aboriginal Sport Circle, a part owner of the Eskasoni Junior B Eagles. He is also currently a coach for the Eskasoni Eagles Might Division team for which his son plays.
As a young man, Jaime served as a representative to the Assembly of First Nation's National Youth Council from 2001-2006. In 2005, the National Aboriginal Healing Organization named him as one of the "National Aboriginal Role Models in Canada." In 2006 as the Chair of the Assembly of First Nations Youth Council, he was one of the founding members of the Mi'kmaw Maliseet Atlantic Youth Council (MMAYC), an organization that represents and advocates for Mi'kmaw and Maliseet youth within the Atlantic region. In 2018, Jaime was recognized with the Sovereign's Medal for Volunteers, which is a Canadian decoration to honour volunteers who have made significant and continual contributions to their community. He is also the proud son of Marie Battiste and James Youngblood Henderson, both of whom have been awarded National Aboriginal Achievement Awards.
Twitter
July 1, 2022 02:15:13

RT @marcomendicino: Big shout out to Nova at the Ambassador Bridge, and all the other good boys and good girls who fight gun smuggling at C…

June 23, 2022 15:21:56

The goal of IPETCA is to promote collaboration amongst Canada, Australia, New Zealand, and Taipei in addition to th… https://t.co/4YtL3JQ2XK
Donate to Jaime's Campaign